Brion Toss Catalog

Shipping Notes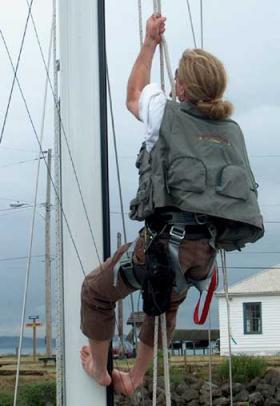 ● PLEASE READ ●
SHIPPING NOTES
Hello and thanks for taking a minute to read this.
When you get confirmation of your order - it is just that - a response from the computer saying back to you what you ordered and how the computer figured your shipping from the address you gave. It can not read your hand typed instructions to ship US Post rather than the default UPS...so it sends you sometimes larger potential charges than you expected...But the human in charge - will - read your notes and you will not be charged for the computer's version of how it should go. It will go the best way for you - hope you will enjoy your great rigging tools. They will ship out asap...by USPS!
● Humans will read your order and ship as you direct.
● We DO NOT charge your card until it is ready to ship.
● FIRST - we receive it, read it through, pack the color, size and types of tools you noted.
● THEN we send your package the way you want it to go.
● The shopping cart is easy to use but if you have a problem ... give us a call.
● 360.385.1080 ●
● email catalog@briontoss.com ●
* SHIPPING CHOICES & COSTS *
● UPS or US MAIL ●
Sorry - No Fed X
If you prefer...We will send your package US Mail. Handling charges are $2 to 10+$ more for US mail - depending on packaging needs. Why? Because we transport mail to the post office, we always insure your goods, and we get proof of mailing. US mail / parcel post is good for shipments to: England, Ireland, Scotland, Wales ,Scandinavia, Australia and Canada. All other countries will be shipped UPS or US Mail Express. Why? Because UPS and US Mail Express have a tougher delivery routine, your package is handled more gently - especially our long skinny packages with splicing wands in them, moves very fast though it costs a bit more. and, RARELY gets lost - so you will get your stuff in a timely way!
UNITED STATES
... UPS to a street address - Anywhere
... U.S. Post to U.S. PO Boxes ... U.S. Post with your emailed ok
CANADA
...U.S. Express Mail International
...U.S. Priority Mail International
... U.S. Post with your emailed ok ...UPS anywhere Thanks Again!

INTERNATIONAL
...U.S. Express Mail International
...U.S. Priority Mail International
... U.S. Post to many countries with your emailed permission. ...UPS anywhere

Thanks Again!