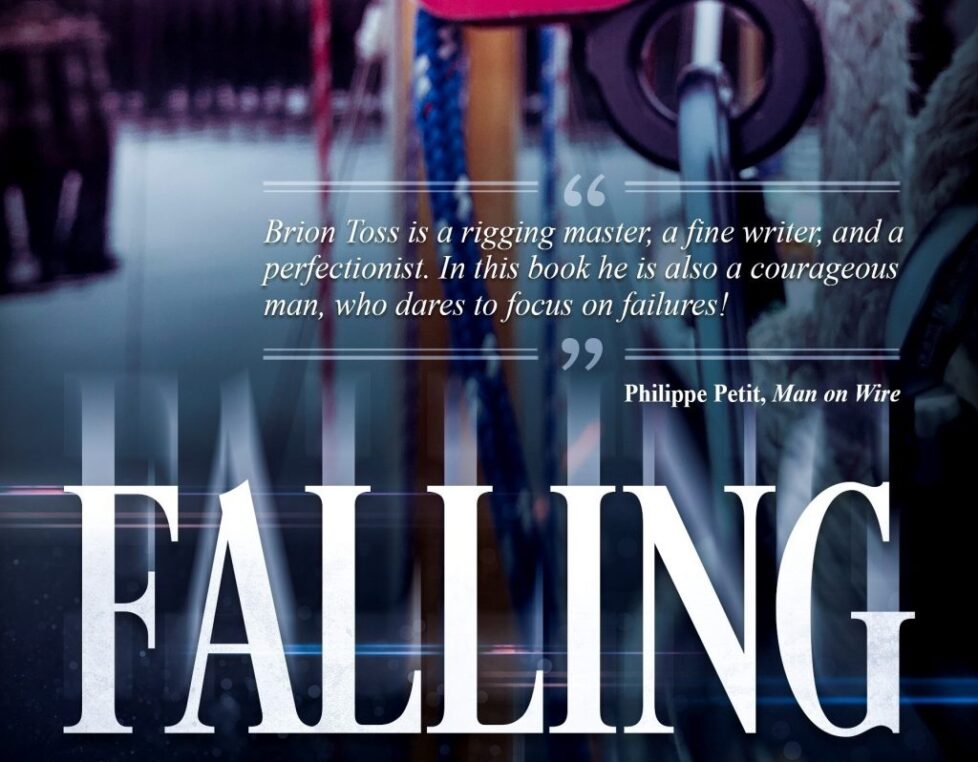 Many years ago I was at the top of a 45-foot-tall scaffolding tower. It fell over. As I was about to die—it was obvious that I was about to die—my last words were, "Oh no, oh no."



Not only did Brion not die, but he went on to become a master of his craft–working on complex rigs in high places, and eventually authoring the definitive work in the field, The Rigger's Apprentice.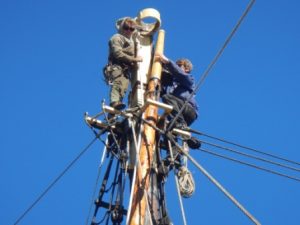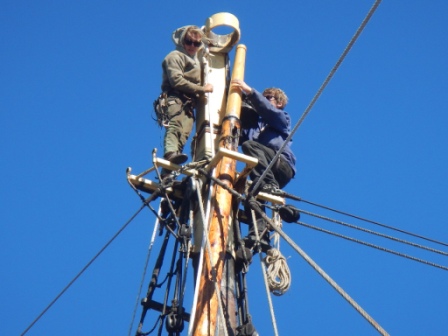 Along the way, he collected stories, his own and those of others, describing things that have gone wrong at height… from the frightening, to the funny, to the sobering.
Falling is that collection of stories, taking you from missteps along the footropes of tall ships to shattered spinnaker cranes tumbling from the masts of pleasure sloops. Join Brion in marveling at the wonders and risks of working aloft by buying your copy today.
What People Are Saying About Falling
Brion Toss is a rigging master, a fine writer, and a perfectionist. In this book he is also a courageous man, who dares to focus on failures! Now, as the man who walked a tightrope between the Twin Towers, falling is not in my vocabulary—and yet I must confess: mistakes have been my greatest teachers.

We learn from disasters much more than from victorious achievements.

So read and learn (and be frightened), so that you do not fall prey to inattention and amateurism— so that you do not fall, period. Thus join me at shouting to the guy aloft: 'Bravo Brion!'

– Phillippe Petit, Man on Wire
All who have met Brion know he has a way with words. This is fully on display in this delightful little book, rich with experience and loaded with fascinating stories. It will entertain, and perhaps educate, anyone who has ever gone aloft.

– Nigel Calder, Boatowner's Mechanical and Electrical Manual
The Many Wonderful Ways For You To Buy Falling
As An Electronic Book:
For Kindle or other Kindle-compatible ebook readers: Falling on Amazon.com
For iPad or other Apple devices: Falling on iTunes
As An Audio Book:
Narrated by Brion with all the rich tone and nuance you would expect, you can listen to an unabridged audio book version of Falling from any of these vendors.
For Kindle or other Kindle-compatible audio book players: Falling Audiobook on Amazon
For iPad or any iTunes device: Falling Audiobook on iTunes
For any platform directly from Audible.com: Falling Audiobook on Audible.com
On Paper, The Old-Fashioned Way
E-mail us at catalog@briontoss.com and we will hook you up with an actual printed copy, complete with Brion's autograph!